Does it seem like you and your partner are communicating on a different channel?
Are you worried that your family is
falling apart?
If your relationship with your partner or family seems to be challenging, you are not alone. Perhaps a marriage and family therapist can help…
Today's increasing social changes can make relationships and family life difficult even when you love one another.
Furthermore, various challenging issues can arise at different stages of marriage and family life. For example, the following stages can bring particular problems:
the early years of your relationship
pregnancy
transition into parenthood
the school age years
the teenage years
the midlife years
separation or divorce
remarriage
empty nest and retirement issues
concerns about aging
death and dying
To make matters worse, day-to-day stress can take its toll on your relationship with your partner or your family as a whole.
All of these can lead to any of the following problems:
you are overwhelmed trying to juggle the demands of work, relationship and family
you may feel your partner or children do not understand or appreciate you
you and your partner seem to bring out the worst in one another
you feel like you are walking on egg shells with your children or partner
you feel disconnected and distant from your partner or children
you and your partner argue constantly over money, sex or parenting
you or your partner has been unfaithful and rebuilding trust seems hopeless
you feel frustrated and resentful in parenting your children because you are tired and exhausted; the children do not seem to cooperate
If any of the above problems hit home for you and your family, do not give up…
As a Marriage and Family Therapist with cross cultural life and professional experiences, I can assist you in using your own wisdom to create the relationship and family that you really want to have. Regardless of the problems you are experiencing, I can help.
I have spent about 1 year + with Lo Chan, in that time what I brought to our sessions was issues dealing with family of origin and areas in personal growth. My experience with Lo was a blessing; Lo is a brilliant therapist who shows great understanding and care. The time I spent with Lo changed my life, from the first session she was able to help immediately on the core issues. Lo is a total natural who will not shy away from dealing with the issues at hand, but approaches them with great care and gentleness to gain the best results.
By spending time with Lo, I was able to detach with love from my family and still have a loving and understand relationship; I was able to let go and accept them for who they are and to also realize the only person I can change is me. As well she helped me gain self-confidence, helped set goals and follow through with these goals.
I would not hesitate to recommend Lo Chan to anyone who is interested in gaining real strength.
Matthew Barrett, age 25
Winnipeg Manitoba, Canada
I am a marriage and family counselor who works with various types of couples and families: step/blended families, single parent families, three-generation families, cross-cultural families, families with mixed ethnic/cultural backgrounds such as English, French, Greek, Italian, Native (aboriginal), Trinidad, Filipino, Vietnamese, Chinese (Mainland and Hong Kong), etc.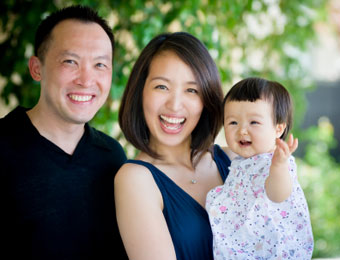 I believe each couple or family has inherited unique strengths and challenges from its own origin and culture. Both understanding your relationship dynamics and getting in touch with your family and its cultural roots are crucial to the resolution of the problems in your marriage or family as they arise.
If your family has immigrated from another country, as has children born and raised in Hong Kong, you all must face especially challenging issues around communicating with one another. The parent-child relationship can feel strained when attempting to share, teach and integrate individual experiences that derive from different perspectives.
I have provided couple and family therapy for a multitude of relationships and families from a variety of cultures and backgrounds (including different sexual orientations).
I view the problems you are having with your partner or other family members with a multicultural lens. This means that I take your whole "family culture" into perspective when working with you, your partner or your entire family. In counseling, we will explore your family's values and beliefs, rules and role expectations, and anything else that makes up your individual identity or your life as a member of a family.
Each family member's viewpoint on your "family culture" is considered in our work together. We work together to develop a "new family culture" that is healthy, nurturing and supportive of one another. How you communicate, negotiate, integrate, and essentially weave one another's needs into the fabric of your "unique family culture" takes a combined effort.
My 14 years old daughter and I were not getting along. We started counselling with Lo Chan and through our sessions with her, we learned how to communicate with each other in a respectful way. Lo Chan helped us to understand where each other were coming from.
It is now 5 years later and my daughter and I are extremely close and share an incredible bond. I truly believe that the counselling with Ms. Chan helped us achieve that.
C.H.
Female, age 38
Winnipeg Manitoba, Canada
It is possible to have a thriving and harmonious relationship with your partner and entire family.
You can:
have a healthy, respectful and fulfilling family relationship where you all communicate easily, and feel heard and understood by one another
feel close to your partner and have both emotional and sexual intimacy
work as a team with your partner in making financial decisions
work together with your partner to parent your children effectively
recover from infidelity if it has occurred, and regain and rebuild intimacy and trust in your relationship
move through the various stages of family life with ease
If you think you might be able to benefit from marriage/couple or family therapy with me, please contact me for a free 10 minute phone consultation and find out how I can help.